6 Amazing Benefits of Tea Tree Oil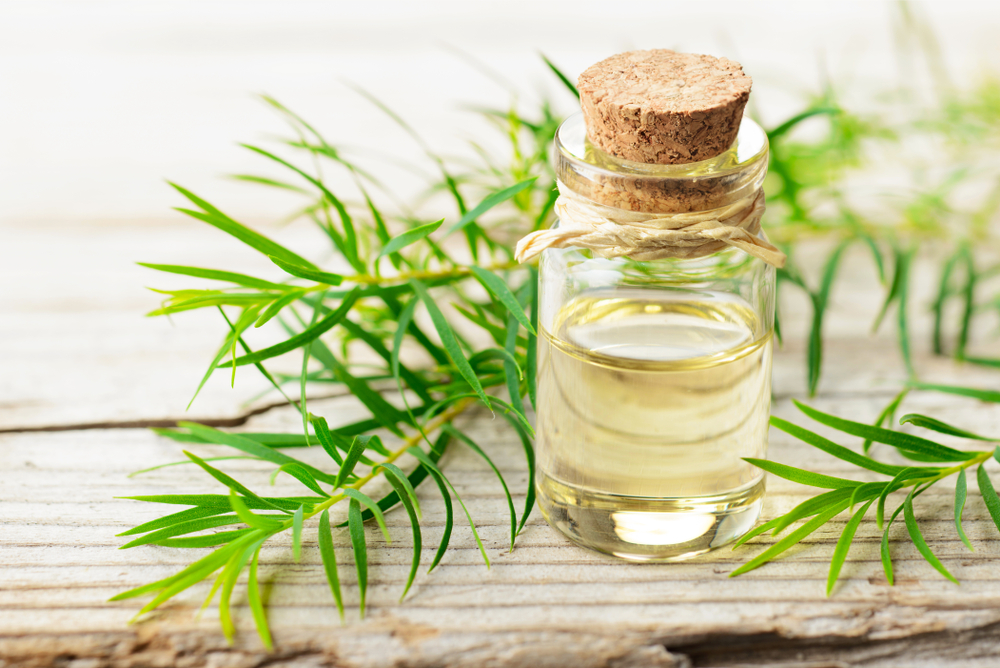 There is no essential oil quite as useful or powerful as tea tree oil. Loved in Australia for more than 100 years, this oil is derived from a native Australian plant. Studies have shown its effectiveness in killing fungi and viruses. Here are some benefits.
1. To Relieve Eye Discomfort
If you frequently suffer from dry eyes or other eye irritations, having a daily regimen for cleaning your eyes is crucial. Using products with tea tree oil can do wonders.
Use a good quality eyelid cleanser, such as 4-terpineol eyelid cleansers to naturally provide relief from lid margin diseases such as a style or ocular rosacea.
Tea tree oil is useful because it keeps germs from growing on your eyelid. Because it kills mites, it can prevent infections that often lead to conjunctivitis. Learn more about 4-terpineol to keep your eyes healthy.
2. To Work as an Antiseptic
Because it works so effectively in killing germs and harmful bacteria, you can use tea tree oil as an antiseptic. Mix one drop of the oil with one teaspoon of extra virgin coconut oil. Clean your cut or scrape with soap and water. Then apply a dab of the tea tree mixture to your injury. Cover it with a bandage. Repeat this process daily until the wound develops a scab.
Not only does tea tree oil prevent infections but it may also encourage wounds to heal faster. Researchers have found that the oil encourages the activity of white blood cells while reducing inflammation. Wounds heal more quickly as a result.
3. To Eliminate Fungal Nail Infections
Those who live in warmer climates or who swim often tend to be plagued with a nail fungus. If left untreated, a fungus can make your nail thick and discolored. It might even split or fall off.
Treat that fungus safely and effectively by using tea tree oil. So long as you dilute the oil in another carrier oil, it's safe to use topically on your nails.
Remove as much of the affected nail as possible to prevent the fungus from spreading to healthy parts of your nail. Wash away the debris with a shower gel and water. Take care to completely dry your nail by pressing a dry towel against it.
Use equal parts tea tree oil and carrier oil such as jojoba oil. Use a clean cotton swab to apply the mixture to your nails. Do this two or three times a day until the fungus disappears. Be patient, as this could take weeks or even months if the fungus has been there for a while.
4. To Safely Keep Insects Away
Studies have shown that tea tree oil works better at keeping mosquitoes away than DEET. Add 10 drops of tea tree oil to coconut oil. Mix it well and apply it to the exposed parts of your body three times a day to deter biting insects.
5. To Sweeten Your Breath
Tea tree oil is more effective at preventing gingivitis than those commercial mouthwashes. Make your own rinse at home and save money. Stir a drop of the oil into a cup of warm water.
Swish it in your mouth for about 30 seconds, but don't swallow it as tea tree oil can be toxic if you ingest it. This mouthwash will help prevent tooth decay and bad breath.
6. To Clear Up Acne
Harmful bacteria on your skin can cause acne. Tea tree oil can be just as effective as those treatments that dermatologists provide. This amazing oil works its way into your pores, disinfecting your skin and killing harmful bacteria.
Make your own acne wash by mixing together the following:
1 teaspoon tea tree oil
9 teaspoons water
Apply the mixture to your face once a day to help clear up acne. If you have acne scars, add a few drops of tea tree oil to extra virgin coconut oil. Use a cotton swab to apply the mixture to your acne scars before you go to bed. Wash it off in the morning.
The next time you have infections or other skin conditions, reach for a bottle of tea tree oil. This safe and natural oil relieves inflammation and saves you money.